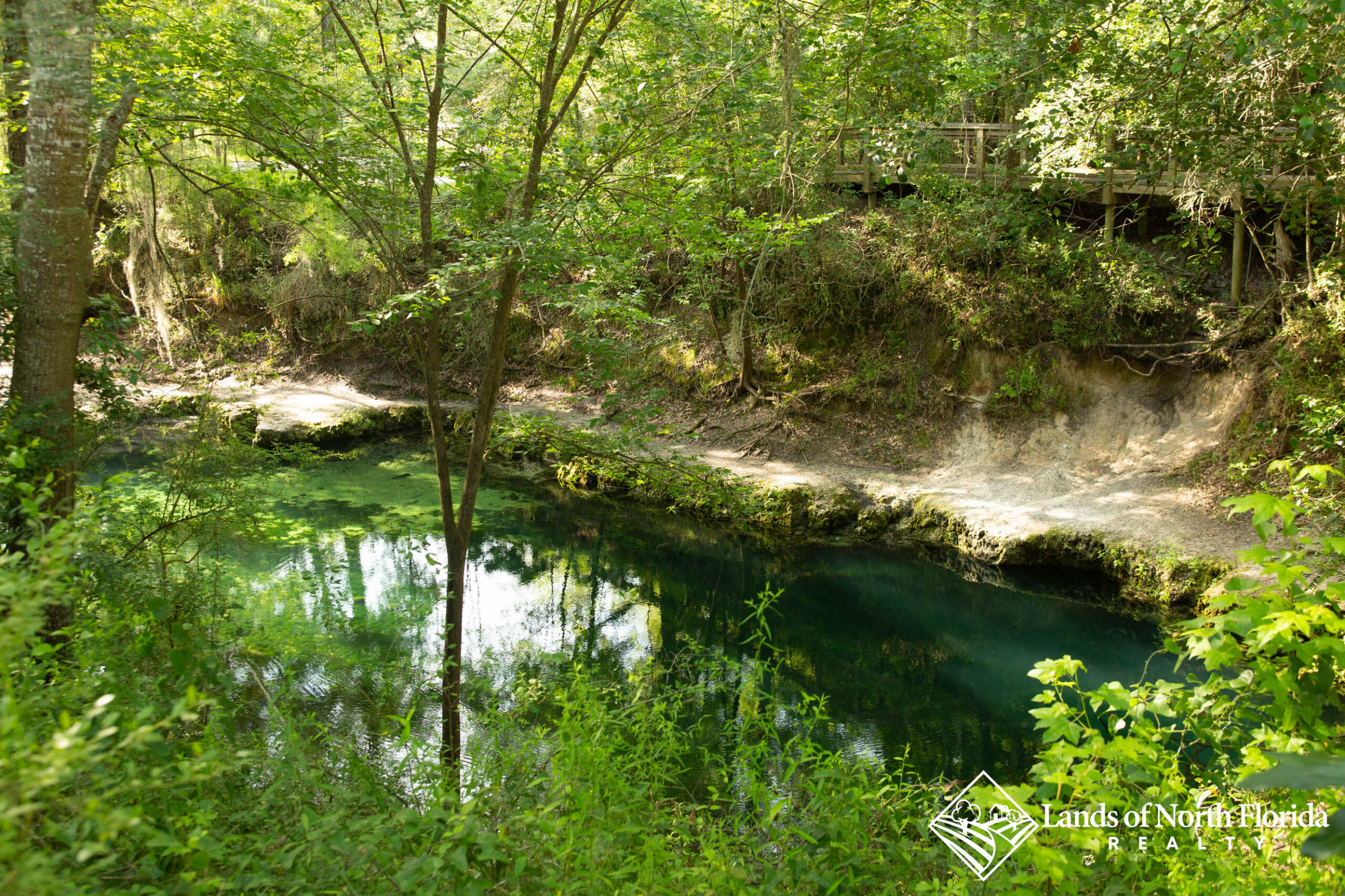 01 Jul

Lafayette Blue Springs near Mayo FL
Lafayette Blue Springs Park
Lafayette Blue Springs is one of the more developed parks in the area that even has 5 different rental cabins available at it! It's also perhaps one of the more underrated or under visited springs compared to many others in the area, but that doesn't mean its not one of the most beautiful!
Located in Lafayette County FL near Mayo, FL and also not far from the Dowling Park area, its certainly in one of the more rural regions of North FL. There is also a river community called "Canoe Country" with many river lots and properties just down the road as well. In addition to the cabins (which you can reserve online), there are numerous picnic shelters, board walks, canoe/kayak landings, big towering oak trees and more.
The overview of Lafayette Blue Springs itself is beautiful! Similar to Charles Springs – there is a natural limestone bridge separating the spring pools that is visible when the river levels are lower and not back washing into the spring itself. It's a First Magnitude spring (being one of the highest flowing springs). The spring pool is about 60ft wide, 100ft long, and about 20ft deep in normal conditions. There is also a white sand layer around the limestone edge of the water, as well as a board walk and stairs leading directly to the water.
AMENITIES AND DIRECTIONS, AND OTHER INFORMATION ABOUT LAFAYETTE BLUE SPRINGS
Travel Time:45 Minutes from Live Oak, FL. 15 minutes from Mayo, FL.
Park Type: State
Accessed via: Paved Road
Site Address: 799 Blue Springs RD, Mayo, FL 32066
Directions: From Mayo, FL go West on Us Hwy 27 about 5 miles to County Road 292, Turn Right, go approximately 2 miles to Lafayette Blue Springs Park entrance, on right.
Amenities: Cabins, permanent bathrooms, tables, grills, parking, board walks, trash receptacles
Fee: $5 per vehicle
Cabin Booking: Florida State Parks website
Check out more Springs in North FL. Or if this article has been helpful, some Homes on Acreage For Sale in North Fl