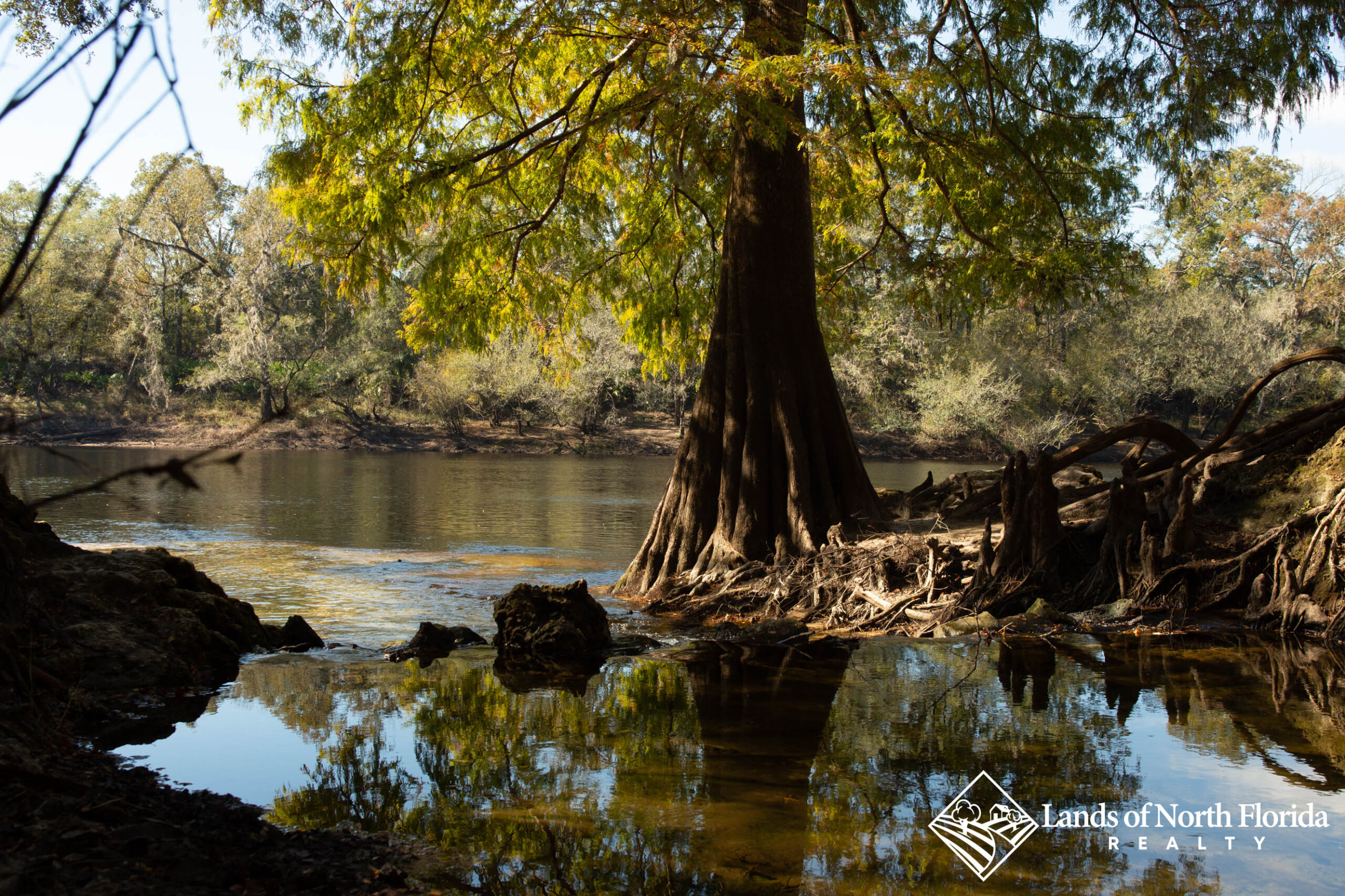 12 Nov

Charles Springs near Dowling Park FL

Charles Springs is perhaps one of the more historically significant springs in our area of North FL. Rumored to have been a river crossing point by Spanish Conquistadors in the 1700s – there was also a Spanish Mission and later a family ran a Ferry and trading outpost in the area. Ruben and Rebecca Charles operated the trading post, and were some of the first folks to trade with the native Indians in the area in the early 1800s.

Today, Charles Springs is a bit off the beaten trail – but it provides a nice tree canopied setting, a concreted boat ramp, and one of the best views from the spring run into the Suwannee River you'll find. There are also various walking trails, and a picnic table overlooking the bank of the Suwannee River as well.

The spring run is about 250ft in length, from the source under some large limestone rocks that form sort of a natural bridge. At the edge of the Suwannee River, a small water fall and the clear water merges with the tea colored river water at the bottom of a large Cypress Tree.

Charles Springs is great for a day trip to the river to enjoy the water, the woods, have a picnic, or put your boat in at the ramp. This part of the river is wider and deeper even at normal river heights than other places up river. Boating activity is more common from here South, than other portions of the river. Further North is the area more common for canoes and kayaks.
Other pictures at Charles Springs
Check out more of our pictures of the park below, including some nice shots looking up the Suwannee River from the boat ramp!
Directions and other information about Charles Springs:
Travel Time: From Live Oak 20 Minutes, Dowling Park 10 minutes
Park Type: Suwannee County Parks and Recreation
Accessed via: Dirt Road
Site Address: 15465 237th Drive. Live Oak, FL 32060
Directions: From down town Live Oak, go South on Us Hwy 129. Right onto 11th Street. Take SR51 South at the Round-a-bout. Travel 12 miles to a Right at the Taylor Store onto CR 252/Charles Springs Road/152nd St (all same road). Follow until pavement ends, continue straight onto dirt road, follow to T in road, see entrance to park straight ahead.
Amenities: Picnic Table, Swimming, Portable Restroom, Boat Ramp
Historical References and information:
https://www.tfn.net/~springs/Charles.htm
http://www.mysuwanneeriver.com/index.aspx?nid=432
http://suwanneeparks.com/951-2/
Enjoyed the read and photos?
Make sure to view more of our real estate website, including information about other Springs in North FL, look for a piece of Suwannee River Property For Sale, or check out some of our customer reviews. Maybe we can help you out as well?