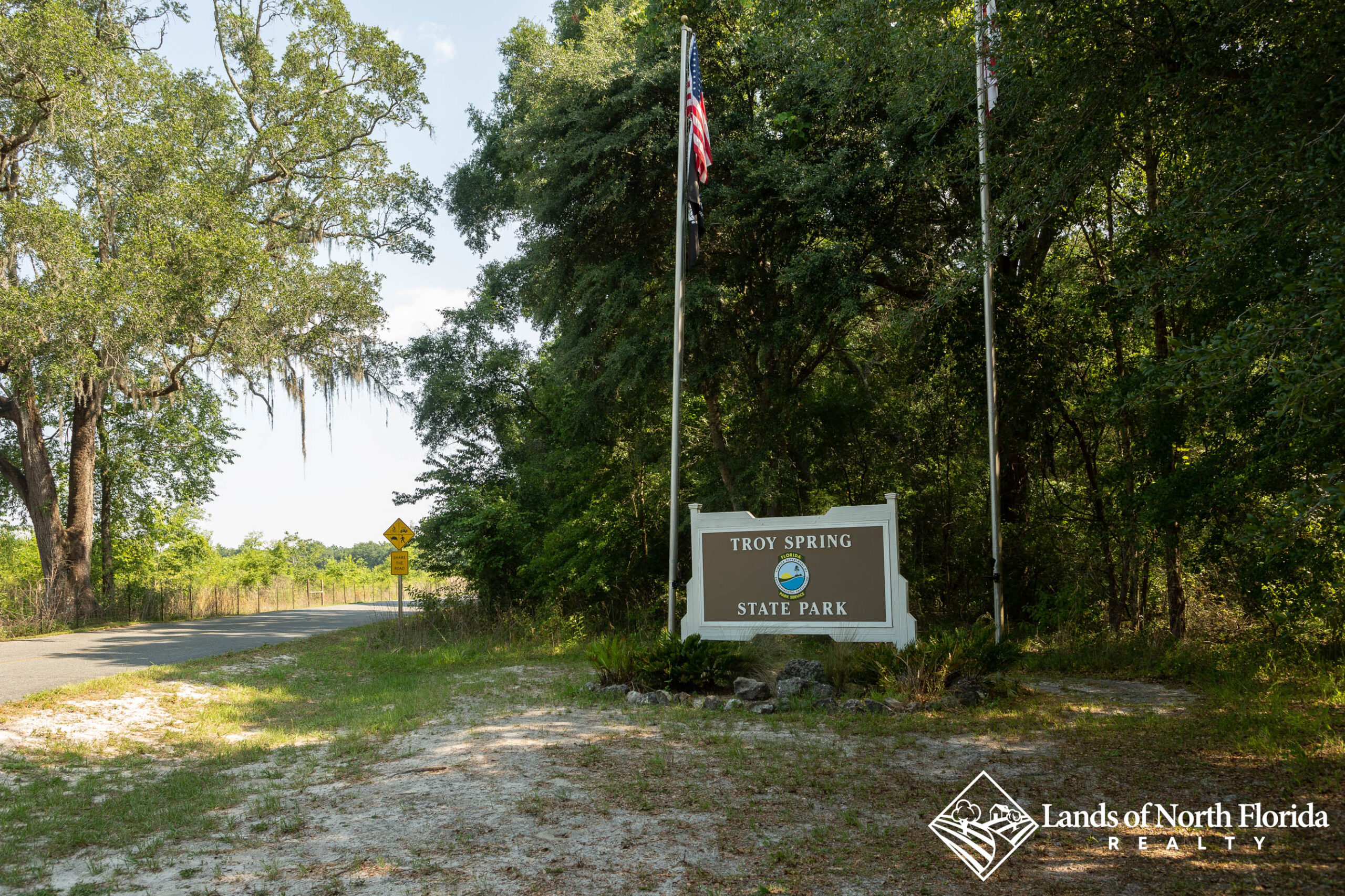 08 Jul

Troy Springs State Park on the Suwannee River
Troy Springs State Park on the Suwannee River
Troy Springs is a favorite for divers and also boaters on the Suwannee River. The spring itself is quite wide and deep compared to others, with a large area roped and buoyed off to protect swimmers. Boater's can run up and down the Suwannee River and then tie onto the large aluminum dock nearby as well. Troy springs is just a few minutes outside of Branford and also Mayo FL.
The park has a beautiful, long, and winding paved entrance road. There are permanent bathroom facilities, and various walking trails as well. This is a a popular destination for divers traveling and local folks looking to swim. On summer and holiday weekends it can be quite busy. We recommend Troy Springs as a place for advanced swimmers, as there is not much wading area or places to just hang out in shallow water at.
Another interesting fact is that there are the remains of an old civil war era paddle boat sunken here, the Madison. Today there only remains an outline of the bottom stringers, but the captain intentionally sunk the vessel during the civil war to prevent it's potential use by Union soldiers. This is one of the things that brings divers to this spring to take a look at in person.
AMENITIES AND DIRECTIONS, AND OTHER INFORMATION ABOUT TROY SPRINGS
Travel Time:10 Minutes from Branford, FL. 15 minutes from Mayo, FL.
Park Type: State
Accessed via: Paved Road
Site Address: 674 NE Troy Springs Rd, Branford, FL 32008
Directions: From Branford, FL go West 5 miles to County Road 425, Make a right, go approximately 1 mile to Troy Springs Park entrance, on right.  From Mayo, FL go East on Us Hwy 27 about 12 miles to County Road 425, Turn Left, go approximately 1 miles to Troy Springs Park entrance, on right.
Amenities: Permanent bathrooms, tables, grills, parking, board walks, trash receptacles
Fee: $5 per vehicle
Check out more Springs in North FL. Or if this article has been helpful, some Homes on Acreage For Sale in North Fl