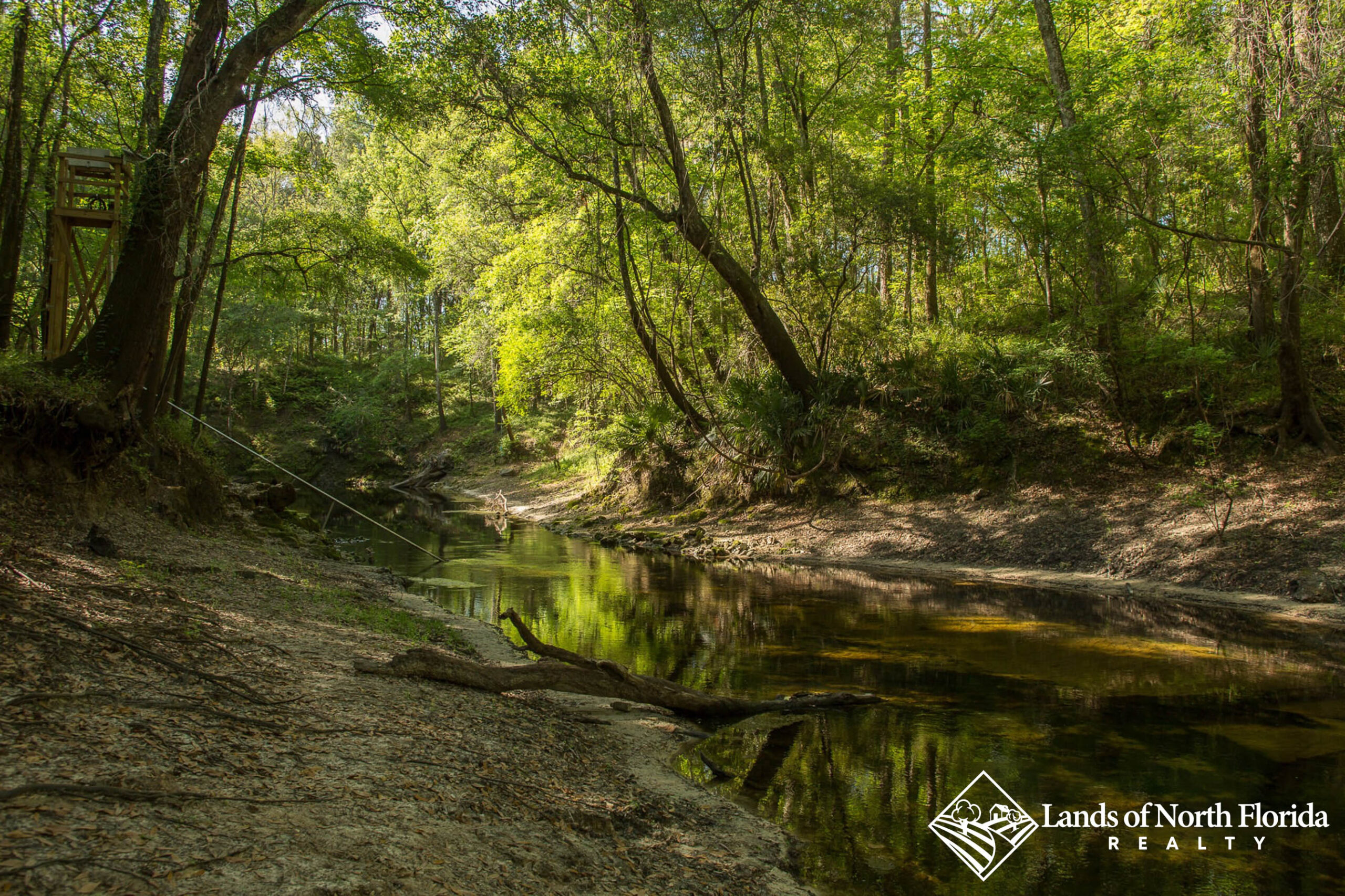 21 Apr

Falmouth Springs near Live Oak, FL.
Falmouth Springs in Live Oak, FL
Also known as "The worlds shortest river"! Falmouth Springs is hidden under a huge canopy of trees, in the bottom of a large and deep carved out part of the earth. It runs about 300 ft and then disappears right back under the ground! Falmouth Springs is just outside of Live Oak, on West US Hwy 90. It is very unique in the sense that it does not connect to any other body of water. It simply bubbles up, runs a short distance and then runs right back into the ground.
While perhaps not quite as a pristine and perfect blue water swimming hole as other springs in the area, Falmouth Springs is still very unique natural resource. Provided the water table is sufficient, swimming is possible and there are rock outcroppings and rope swings. Because it is under a large tree canopy, it does not get as much direct sun light and the water may be especially cold to you at first dip!
What to expect:
Falmouth Springs is on a 276 Acre parcel of conservation land owned by the State of Florida through the Suwannee River Water Management District. The park has a small paved parking lot, a series of wooden board walks and steps through the trees down to the spring pool, picnic areas, and some really beautiful views. It is one of the more private and "low-key" springs in the area that does not attract as much traffic as others.
Despite the somewhat shallow 2-3ft deep spring run, Falmouth puts out an impressive 65 Million gallons of water per day through it, before traveling to end and exiting back into the ground again.
There is a mixture of large Oak Trees, some cypress, and typical Florida Palmettos. There are also some of the biggest and tallest pine trees you'll ever see in your life!
Check out the gallery of images below and see the directions, address, and more information about this spring North FL further down.
Amenities, Directions, and other information about Falmouth Springs
Travel Time: 15 Minutes from Live Oak, FL.
Park Type: State of Florida, Suwannee River Water Management District
Accessed Via: Paved Road
Site Address (Approximate): 18380 Us-90, Live Oak, FL 32060
Directions: From Downtown Live Oak, take US90 West towards Madison/Tallahassee approximately 10 miles. See sign and entrance on left, just past 185th (Falmouth) Road.
Other Sites with more information on Falmouth Springs: